JOIN PURPLE DOOR ICE CREAM PINT CLUB

4 Purple Door Pints delivered 4 Times a Year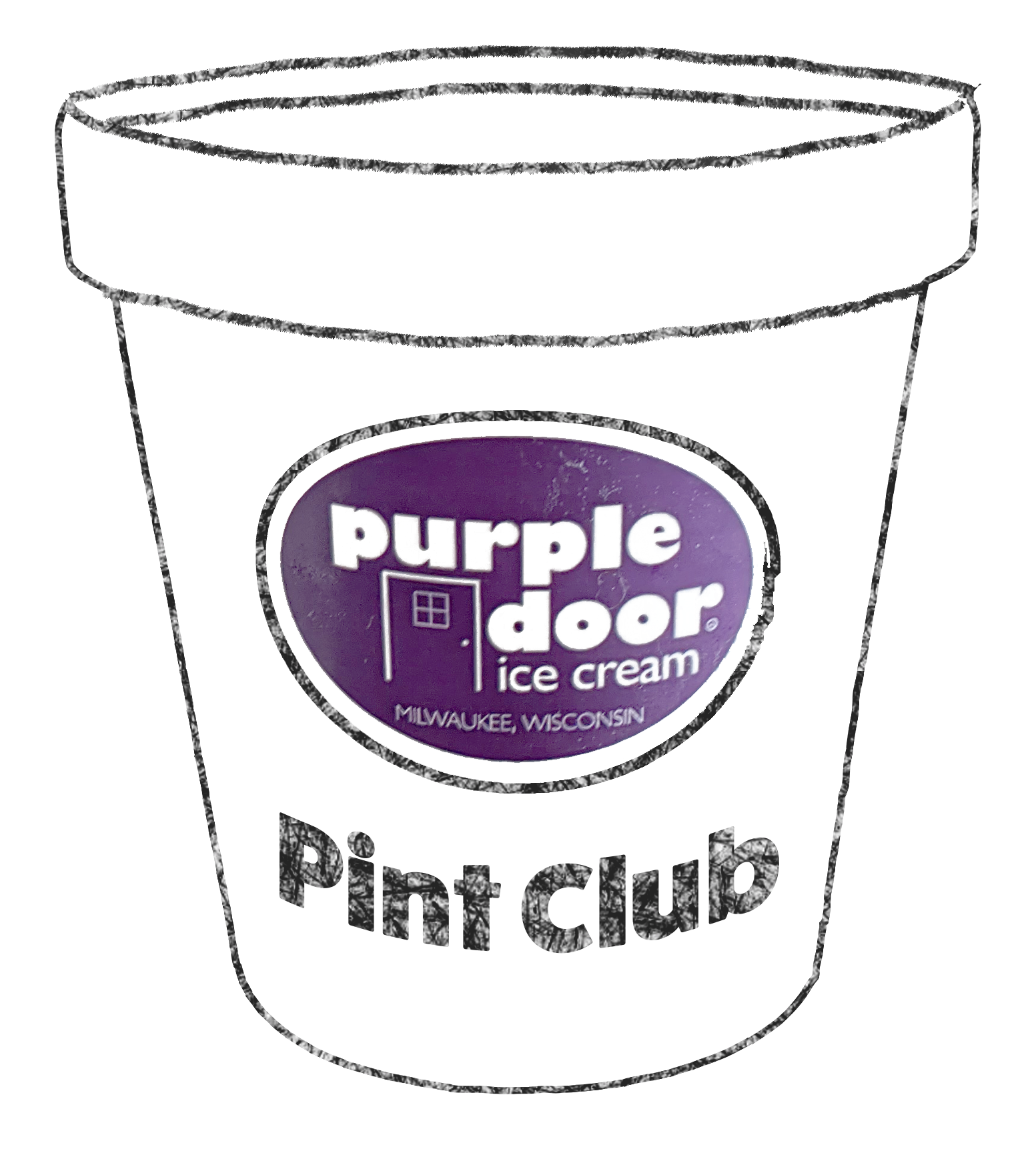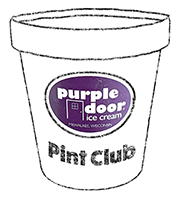 Purple Door's Pint Club is the perfect gift for ice cream lovers!

Each Purple Door Pint Club package contains a mix of 4 of our best-selling ice cream pints. Some packs will include seasonal favorites, a sorbet or a surprise flavor.
Pint Club recipients will be notified of their membership with their first initial Welcome pack that includes 4 of our signature flavors and a welcome letter with the ice cream delivery dates. Every few months, members will receive four flavors of Purple Door shipped directly to their doorstep.

Pint Club deliveries:
Pint club recipients receive four consecutive packages throughout the year. Months of shipments are: February • May • September • November


Pricing:
$240 • includes 4 packages of 4 pints of ice cream delivered to your doorstep throughout the year

Flavor Assortment
Each Pint Club delivery includes a selection of our favorite ice creams and sorbets. Sorry, we cannot honor flavor substitutions or flavor requests. Please keep that in mind if you or the recipient has food allergies. All Purple Door ice creams are made in a facility that uses dairy, wheat, eggs, soy, tree nuts and peanuts.

JOIN PURPLE DOOR ICE CREAM PINT CLUB

Please note: Pint packs currently available for delivery in Wisconsin, Illinois, Iowa and Minnesota.

Due to the nationwide dry ice shortage, we are unable to ship beyond these areas at this time. Please check back periodically, as we hope the timeliness of shipping is improved at that point and we can again ship ice cream elsewhere throughout the country.